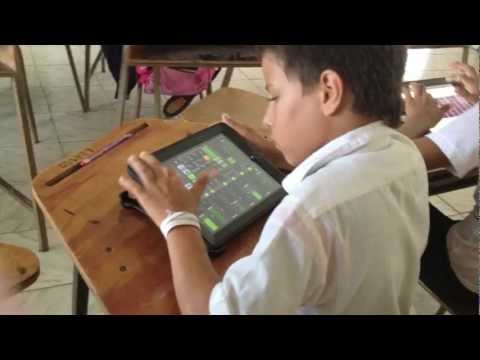 "As we look ahead into the next century, leaders will be those who empower others."
~Bill Gates
World Leadership Foundation's mission is to unleash the potential of global communities through technology, learning and collaboration. How? By understanding the challenges developing communities face today. Our work in Tanzania, Costa Rica, Haiti and Kenya has taught us that the 'digital divide' is increasingly becoming a marker for poverty around the world. We support developing communities and their leaders by providing innovative tools, like our Mobile Tablet Lab, to bridge the gap. Join us!

World Leadership Foundation works with schools throughout the developing world to help them improve their quality of education through improved infrastructure and curriculum. We have funded the construction and renovation of classrooms, dining halls, play grounds, bathrooms, solar power systems and computer labs. Projects are chosen on the basis of need, merit, and the potential impact on the community.
A promising new focus of the foundation is to help schools build computer labs and also seamlessly integrate technology and online collaboration into the classroom curriculum. By allowing a school to access technology on its own terms, teachers and students have increased opportunities for growth and discovery. Our technology
initiatives involve solar energy systems, low-wattage computer labs, technology training and curriculum for online collaboration between students in different parts of the world. Right now, a World Leadership Foundation funded mobile tablet lab is in operation in Chilamate, Costa Rica!
World Leadership Foundation also administers donations from World Leadership School,  a Denver-based organization whose mission is to empower young leaders to find new and innovative approaches to the world's pressing problems. In 2011, World Leadership Foundation handled more than $80,000 in contributions from World Leadership School students. For descriptions of how this money was spent see Student Projects.